Online marketing of a product is not what it used to be. It has become much more difficult to get consumers to notice your company among all the competitors. Without a solid marketing strategy to guide you, you will face an uphill battle in building long-term customer relationships. However, hope is not lost when it comes to reaching the target audience. There are a few more tips and tricks in this article to help you connect with consumers and the best ways to market your product or service.
What are the best ways to market your product or service?
Here are some best ways to market your product or service –
Focus on Social Media
No marketing campaign is complete without social media. Sites like Facebook, Twitter, and LinkedIn are great free or low-cost ways—whether you opt for paid advertising or not—to spread the word about your business and reach interested consumers who might be more willing to try your product.
Build your market first
It's never a bad idea to start selling your products to end users before investing in a full-scale marketing campaign. These first customers can then provide valuable feedback about your product and its packaging, which you can use to refine your approach. You may want to create product listings on a site like eBay to get your first sale or reach out to friends, family and acquaintances, and your local community.
Start a crowdfunding campaign
In recent years, crowdfunding has become fashionable. Although it is often used to finance a project from the beginning, you can also use this resource to advance product development. It might not be the best option for your industry, but it's still worth exploring as an option because your business could benefit from it fantastically.
Free Product Samples Offer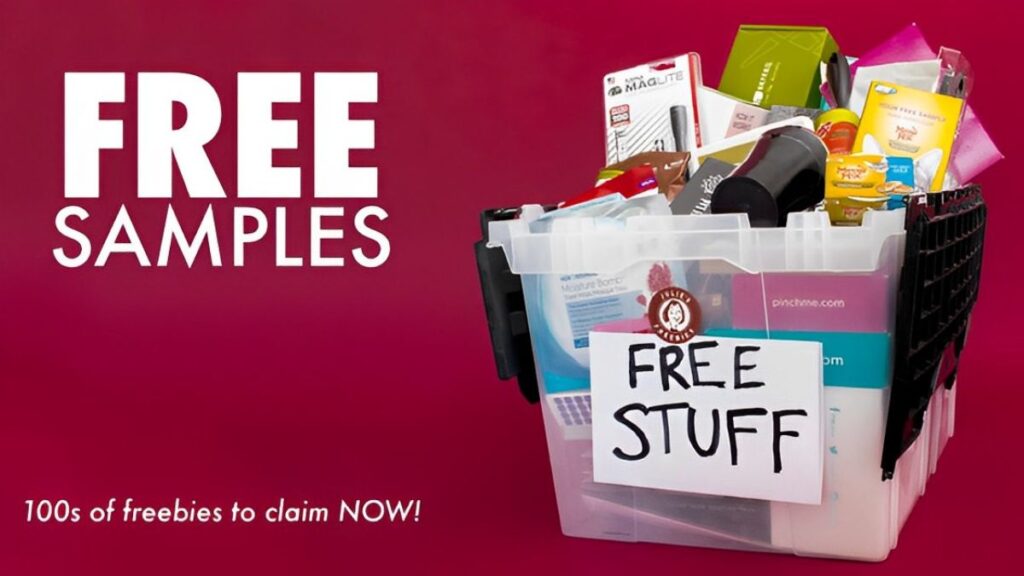 One of the biggest hurdles you have to overcome with new customers is the decision to buy. People are often so eager to spend money on a new product, but if you offer a certain amount of your product to consumers as free samples or as an incentive to buy more, you increase the visibility of your product and, in turn, further promote it.
Launch of Affiliate Programs
Passive income continued to gain popularity, and so did the concept of online affiliate programs. For a commission, salespeople help you advertise your product online and do the marketing for you. Although it is a slower burning method than other methods, affiliate marketing continues to show that it works wonders for certain types of products and services.
Offer Free Webinars
If your product is a software system or some other subscription-based model, you may find that free Webinars are an effective way (as we mentioned) to win a purchase decision. Product performance can alleviate consumers' concerns about its functionality and practical use in their lives. Of course, webinars would not be a wise choice for simpler products.
Engage in content marketing
Blogs, podcasts, newsletters, and other forms of content marketing can be a great way to boost SEO and drive consumers directly to your product. Topics can range from your industry to specific problems your product can solve. Importantly, it serves to establish your product or company as an authority in your field.
Build your mailing list
Data is arguably the most important currency for any business, especially those that sell products online. So, not surprisingly, building an email list is an essential way to build lasting bonds with your customers. Provide some sort of incentive to encourage users to enter their email addresses, follow up on your content, and consistently support your company and its products.
Host a Social Media Contest
Social Media Contests are a fun and easy way to connect with your customers and get more fans/followers and leads for your business. Facebook contests generate an average of 3% new customers per campaign, a great way to combat low organic reach on the platform.
When it comes to placement, your Facebook or Instagram giveaways should be the first to receive your new offer and receive it for free or at a discounted price.
Be sure to report content across all your marketing channels, not just the social platform you use to run your main campaign. This includes your other social media channels, website, email newsletters, and even paid to advertise.
In addition to generating more excitement and buyers for your new product, increased engagement on your social media account will likely drive more traffic to your website, expose your business to new customers, and create a fun way to connect with your audience.
Writing a blog post
You must have a landing page for your customers or subscribers while promoting your new products or services. However, your new offers may simply be an upgrade to the existing ones. In this scenario, your aim may not be to increase your number of customers but to engage existing customers or re-engage inactive customers. Writing a blog post for a newly launched item can be a great step to go over all the details, features, and benefits that you would otherwise include on a landing page, and you can share the blog post via email or social media.
Conclusion
The best ways to market your product or service depend on which channels your target audience frequents and what their online behavior is like. Either way, you should cross-promote using multiple channels. When your message is more consistent and coherent, and your audience gets more to learn about, more engagement can be expected. Try the strategies above to get the results you need for your next product launch, software update, or new service offering.
On Biznesshub, features articles on and about business, startups, and entrepreneurs. Biznessidea covers all kinds of business & startup related articles, including entrepreneur, etc.
FAQs
What are the Best ways to market your product or service?
Ans: You should focus on social media, the launch of affiliate services, free webinar hosting, writing a blog post, crowdsourcing, and many more.
How to gain customers for your products?
Ans: You should start with paid marketing and try introducing organic marketing through social media, posts, blogs, and many more.
What are the best ways to market your online store?
Ans: You can guide through email marketing, gift vouchers, and affiliate marketing. These are the best ways to market your product or service.